Notizie
MSI Alliances with FNATIC: Ready to Dominate eSports
Ultimo aggiornamento: Fri, 07 Apr 2017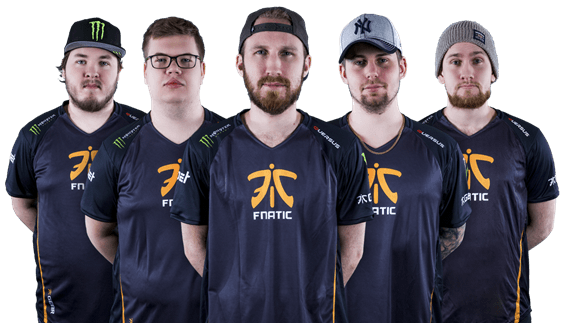 Fnatic CS:GO Team: (From Left to Right) Flusha, JWonderchild, olofmeisteR, Dennis, krimz.

Fnatic League of Legends Team: (From Left to Right) Caps, sOAZ, Rekkles, Jesiz, Broxah.
[Taipei, Taiwan] MSI, world-leading brand in gaming hardware, is pleased to announce the company entered into a formal strategic alliance with FNATIC, a professional organization in eSports, rooted in Europe. FNATIC will be using MSI gaming devices and is all ready to fight and win the upcoming 2017 tournaments across multiple competitive games.
"FNATIC is one of the world's best eSports teams and a great ally of MSI. We are expecting to find new chemistry between our partnership and we are looking forward to a record-breaking championship of FNATIC in the near future. We invite and welcome all fans worldwide to join us into the amazing gaming world," says Sam Chern, MSI Global Marketing Director.
"FNATIC is thrilled to be continuing its partnership with MSI. For years now, the PC giant has been a key ally in supporting our organization's success and growth. MSI is a leader in the industry with a proven track record of prioritizing quality in their products and MSI shares the same values that have made FNATIC and FNATIC GEAR so successful. Having now reaffirmed our friendship, we're looking forward to developing an even stronger collaboration, with more opportunities than ever on the horizon." says Wouter Sleijffers, CEO of FNATIC.
FNATIC was crowned CS:GO champion and LoL 2nd prize at 2016 IEM ESL Katowice Poland, and LoL 3rd prize at 2015 IEM ESL Cologne Germany.
For more info about MSI, follow us at:
MSI Official Website:
https://www.msi.com/
MSI Facebook:
https://www.facebook.com/MSIHQFANCLUB
MSI Twitter:
https://twitter.com/msitweets